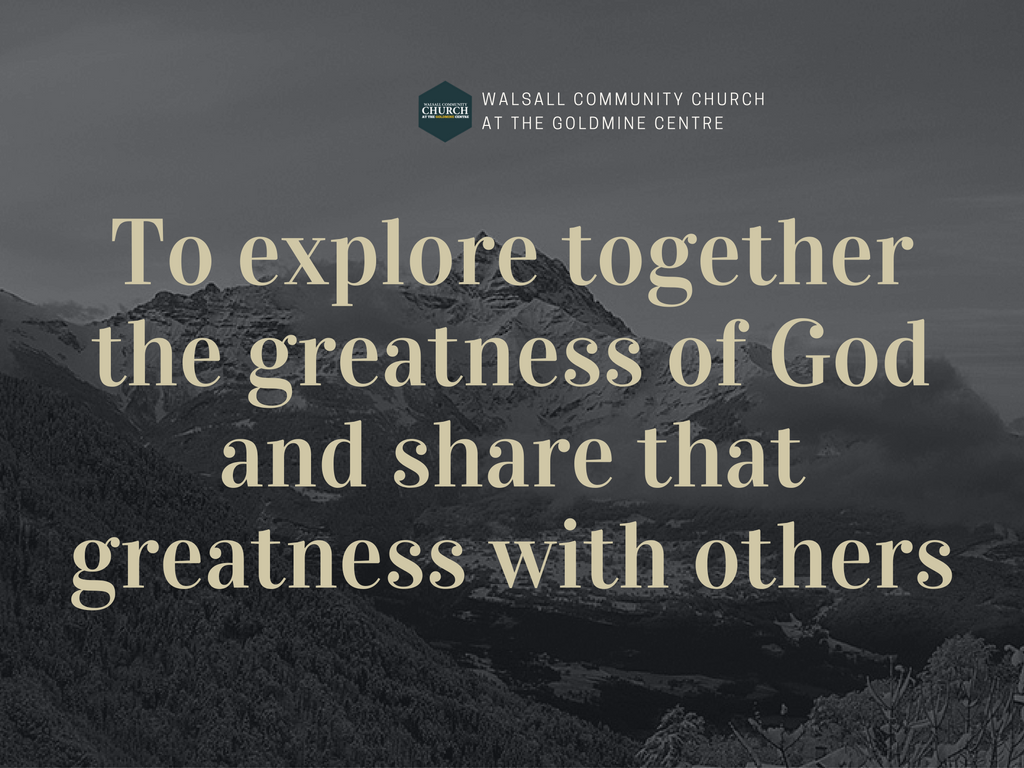 Vision
To explore together the greatness of God and share that greatness with others
Growing teams and leadership out of relationship and gi­fting
Having healthy small groups where people grow deeper in their understanding of the greatness of God
Building a healthy church family with good relationships with other churches in Walsall and beyond
Encountering God in passionate worship both individually and together
Living lives that testify to God's greatness
Understanding our identity and value as children of God
Being an answer to the social needs of Walsall
Loving one another so that others see the greatness of God
Praying for people and seeing them become Christians
Who's Who?
Here are some of the faces you might see if you visit us on Sunday morning or drop into the church office.
Tim & Heidi Summersby
Oliver Russell
Oliver is also part of the Sunday Morning Team
Chris Loh
Chris is also co-lead of our Pastoral Care & Discipleship Team
Dave Neale
Dave is also the overseer of our Youth Team
Ben & Katy Dean
Sunday Morning Team Leaders
Joel Hunt
Vic Gledhill
Trans4m International CEO

Mike Vinton
Matt Heaton
Small Group Administrator & Trustee

Allan Boot
Walsall Money Advice Project Manager

Steve Kirk
Esther Yaqoob
Scholar Fonka
Sarah Neale
Gill Boot
Nick Dean
Nicky Hughes
Esther Kirk
Sarah Kirk
Come Along...
Let us know you're coming or just turn up on Sunday morning and smile at one of our wonderful welcome team.